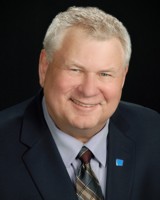 The emergence of women in dentistry has been a slow but steady phenomenon that has challenged many of us to examine our preconceptions and stereotypes of how women practice. Besides the many effects women are having on the clinical side of the profession, women are also impacting the management and transitioning of dental practices.
Recently, Mrs. Gretchen Lovelace, a transition consultant colleague of mine in Louisiana, structured a very innovative and effective transition approach for two female dentists. Two female dentists desired to work together in a practice in which they would each work three to four days per week. They were presented with a practice grossing $980,000 per year. The two female dentists decided to purchase the practice. This is where this particular transition became creative.
The seller's practice was separated into two separate and distinct parts. A system was created for dividing the existing patients between the purchasers and allocating new patients to each purchaser. Equipment was divided between the parties, and only where division was not practical, for items such as the compressor, vacuum, panorex, etc., was there any joint ownership.
Each purchaser formed their own individual LLC (limited liability company). Then, an LLP (limited liability partnership) was formed with the individual LLC's as members. The LLP functions as an umbrella for the individual LLC's.
An office-sharing agreement was created between the individual LLC's. Provisions of the office-sharing agreement included that individual expenses and items such as supply costs and laboratory expense would be paid by each individual LLC. Other categories of supplies, office rent, utilities, and other general types of expenses were paid directly by the LLP.
The operating agreement for this office-sharing plan is very detailed and comprehensive. It is designed to anticipate any and all situations which may arise, but with the office-sharing concept, the issues are typically minimal. There are, however, some very important distinctions that should be drawn from this example.
First, the practice presented to these two ladies was larger than either one of them wanted to assume individually made it possible for both dentists have an adequate sized practice to allow them to earn an above average income. Too many times, two dentists who wish to go into practice together forget that the practice needs to be double the size that they might initially be looking for.
The other important distinction, and by far the most important one, is that the parties did not go into a partnership, but created two individual practices from the purchased practice. This subtle difference makes the largest impact of the continuing success of this joint venture of any factor involved. Not being joined at the hip as in a conventional partnership provides both parties the room to maneuver and operate their individual practices as they see fit. There is no constant arguing about whether to start a pension plan, include health insurance, buy new equipment, hire or fire certain employees, and so forth. Each party is free to make their own business decisions, which do not affect the other party.
Secondly, an individual and independent practice is more marketable and more valuable than a fifty percent undivided interest in a single practice. A fifty percent undivided interest in a practice, which is an intangible, is much less attractive and marketable compared to total ownership of tangible assets and total control by a seller. The value that can be received for selling an individual tangible practice is much more than can be realized in the sale of an undivided interest in a practice.
Of all of the pitfalls of forming a 50-50 partnership, the most impactful is that neither party has any control. Think about it - one 50% interest votes for something and the other 50% interest votes against it. There is continual deadlock on every issue and neither party has control. Some suggest a 51% - 49% partnership, and while this does give control to the 51% partner, the 49% partner has no control whatsoever. The dilemma here is to decide which partner wants to have no control.
While any dentists jointly entering a new practice will have problems and obstacles to overcome, the appropriate application of forming an office-sharing agreement versus a partnership will eliminate many serious and contentious issues for the parties. The office-sharing approach is the most successful and effective approach for two people wishing to practice together. This interesting study examines how women in dentistry can pose new challenges in practice transitions, but also result in innovative approaches to success.