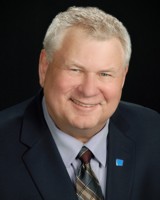 Of all of the practice transition strategies available to dentists today, one of the most popular is the buy-in. Buy-ins involve buying and selling interests in a dental practice. The interests may be any size - 10%, 49%, 50 % or more. Sometimes it involves selling progressive interests and other times it involves selling a remaining interest by a retiring shareholder.
While the buy-in can take different forms, such as a traditional partnership or a corporate structure, the principle is the same. A buy-in involves purchasing an undivided interest in a practice. This process converts a real tangible practice into several intangible interests. These interests are undivided and do not represent any actual assets, such as equipment or goodwill. For example, a share of IBM stock is an undivided interest - it represents ownership in IBM, but the bearer is not entitled to any asset such as a computer or chair.
The buy-in wonder drug has side effects that are not always apparent, and the following four partnerships pitfalls should be understood and considered before entering into a buy-in.
Loss of control occurs when a shareholder has less than a majority interest, making that party a minority shareholder. Even a 50-50 arrangement results in both parties being minority shareholders since neither shareholder has control over any issue. Important issues can reach an impasse when neither party has the control to establish policy. The ultimate resolution to these dilemmas is the dissolution of the partnership, which can be as contentious as a bitter divorce.
Smart dentists will want to own a majority interest, but this strategy depends on another dentist being willing to buy a minority interest which has no control. Buying a minority interest is similar to buying a job, and today dentists are in sufficient demand that they do not need to pay for a job.
Loss of marketability is another consequence of converting a practice into undivided interests and the creation of minority shares. This is not the case with IBM stock, which is a Marketable Minority Interest that is freely tradable and can be sold with a phone call to a broker. In contrast, an interest in a dental practice is characterized as a Closely Held Minority Interest which is not freely marketable or readily sold, if it can be sold at all.
Loss of value occurs when a shareholder buys a minority interest. The marketplace of dental practice buyers are generally not interested in a career that has no control associated with it. Thus, the demand for a minority interest is lower than the demand for a majority, or controlling interest, and results in lower offers for minority interests. Too many times a dentist will seek an appraisal for a whole practice and then divide the price by two in order to price a 50% interest. In reality, a minority discount must be applied to know the true value of the minority interest and the range of minority discounts may be extreme, depending on the quality, location, history and characteristics of the practice.
Shareholder conflict is a result of all parties being subject to the same practice policies and structure, even though a single given policy may be inappropriate for one or more of the parties. Each management decision will affect all shareholders universally and decisions on pension plans, renting or building an office, staff, equipment, compensation, and the hundreds of other administrative details of managing a practice will undoubtedly raise controversy and ill will in the subordinate party. The constant need for consensus increases the potential for conflict between the shareholders.
When a partnership goes bad, it can be one of the worst experiences a dentist can face. I have observed partnership dissolutions that have taken as long as three years to resolve. Imagine two partners in a marble, each trying to remove their personal interest and you have an idea of what a dental partnership dissolution would look like.
If partnerships were an efficient and effective management structure, you would see two partners commanding airliners, the military, and governments, but this is not the case. Unity of command is an important management principle that is most successfully applied in business, government and the military, and also functions best in dental practices.
The author does, however, recognize the need for long term, stable group practice organizations, and a future article will discuss an alternative structure that can achieve group practice benefits without the pitfalls of partnerships.