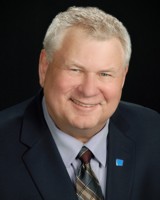 The time is coming. You've spent at least eight years and an average of $400,000 dollars to get to this point. And this point is just the starting line. Eight years of lost income and a school debt of $400,000 is a lot of money to recoup, and you're just at ground zero on this journey.
You're going to need to closely examine your options going forward if you're going to pay off that investment and to make a necessary profit from it. Here's some considerations that might help you with your analysis.
The average selling dentist that our company works with has an adjusted net income of 52% of their personal production. (To compare apples and apples, we'll just consider the percent of personal production and not practice gross income.) Corporate clinics typically pay a commission of 25% of personal production. There are other factors to consider also, particularly that there are a number private practices being sold that are fee for service practices. These practices make more money for the same amount of work than corporate clinics that accept low paying managed care plans. Low fee plans result in more work for the same amount of collections and higher expenses as a result of that extra work. So right away, we can see that practice ownership will pay double what a corporate associateship job will pay. That will be an enormous factor in your ability to pay back that investment you've made.
I realize that purchasing and owning your own practice is a daunting prospect. Let's look at some of your main concerns and see if they can be overcome. One concern many students have expressed is the ability to get a loan for a practice purchase. While not everyone will be able to get practice financing, those with good credit and a commitment to getting a loan will be able to get financing. Last year I worked with a dentist who had just finished his residency and had a school debt of $400,000. We actually had three banks competing to lend him $1,000,000 to buy a practice. He did borrow the $1MM and bought the practice and by the end of his first year he had paid off his $400,000 school debt as well as his wife's $200,000 school debt. He told me that he could not have envisioned ever paying off those debts with his associate income.
Okay, now we've got a loan and bought a practice, so how in the world will we ever be able to pay those loan payments? Consider a practice that we recently sold in North Carolina in which the monthly practice payments were $6,600 and the monthly payments for the office condo, which the buyer also bought, were $1,700 for a total of $8,300. We can all agree that's a lot of money, but now consider that the profit from the hygienist production – after paying her salary – was $10,300 per month. In most cases, I discover that the hygiene profit will pay the practice loan for the buyer, and in this case it also paid for the office condo and provided an extra $2,000 per month for the buyer. Remember that associates do not receive the hygiene profit, that it belongs to the corporation.
If that were not enough, we also need to realize the tax savings of buying a practice. In virtually every practice purchase, the entire practice price is tax deductible and depreciable. The bottom line of this fact is that you will save at least 33% of the practice price by money you will not have to pay in taxes. Consider that Uncle Sam is giving you one-third off of the practice price. If you decide not to buy a practice but to work for someone else, Uncle Sam will then expect you to pay that same amount of money in taxes to him.
If you're like me, you don't want to work so hard that you'll burn yourself out, so consider that the average selling dentist that we work with practices 32 hours per week. We've seen that many corporate associates have a 40 hour or more work week.
Just a quick check so far. Owners earn twice the percentage of associates and work 20% fewer hours. Keep that in mind as you consider how to pay for your investment in yourself.
Many new grads are concerned that they don't know how to run a practice. Don't be put off by that as many experienced dentists don't know how to run a practice efficiently either, and they still do well. Dentistry is a good profession. Fortunately, a resource that didn't exist when I went into practice, is now widely available for new buyers. That is the practice management consultant. These consultants can teach dentists how to run their business in a way that increases their income and lowers their stress. One client I worked with engaged a consultant to work with her before she opened her practice. They worked at night around the kitchen table, learning how to run and manage the new office. The first day the practice opened, it was one of the best managed practices that I have ever seen.
There are two major issues that everyone need consider in making a critical long term decision and commitment. One of them is risk. How risky is this practice buying proposition? Let's quantify the risk of failure in buying a practice. In talking to a number of lenders who finance dental practice purchases, they report that the default rate for all dental loans is around 0.33%, and it is even lower when startups are not included. It's my opinion that the dentists who defaulted on those loans would have failed as an associate as well.
The second serious concern is that of security. We all want security. It's my opinion that I have the greatest security when I depend on myself. I've seen many times how depending on another person, or even a large corporation, can have some very disappointing outcomes. When you work for someone else, everything about your job is subject to change. It's not unheard of that associates are even fired. Consider how much security exists when you have no control over your circumstances. But if you are the owner, you have total control and you can take all measures necessary to right the ship if it starts to tilt.
New grads are right to be concerned about not having all of the clinical skills that they would like to have going into practice for the first time. This is where a carefully selected practice purchase can pay huge dividends. There are sellers who are willing, and even eager, to mentor their purchaser, teaching them skills, techniques, materials, labs, and all of the resources that make practicing easier and more successful. This is a great opportunity to earn while you learn and can provide the key benefits of a residency. Sellers are anxious to see their successful legacy carried forward and they may end up being the best friend you may ever have.
There are two other areas of recouping your investment in yourself that only ownership can provide. One is gaining equity, that is owning something of value. Yes, you do have to pay for the practice, but when it's paid off, it is a valuable asset that you own. Think of it as gaining equity in a home, something of value that often increases in value. Nearly every practice buyer will sell their practice when they retire for much more than they paid for them.
The second advantage of ownership is receiving profits. As an associate, you will receive compensation for you work. Period. As an owner, you will receive compensation for your work as well. But in addition, you will receive the profits of your practice business. You do not work for that profit, it's yours just because you are the owner. Consider owning Google stock. You receive dividends just because you own the stock. You didn't have to go to California and write code for Google – all you have to do is to go the mailbox and get your dividend check for your share of the profit.
In the example of the practice in which the hygiene profit paid for the practice and building loan, the buyer received, in addition receiving compensation of 35% of his production, the buyer received an extra profit that amounted to 33% of his total investment in the first year alone. If you're not convinced that practice ownership carries a large profit benefit with it, consider that dentistry is a large target for corporate takeovers, in which none of the shareholders have ever picked up a handpiece.
It might be time to take stock of your personal investment at this point. Considering an average school debt of $400,000 and add to that eight years of lost income of perhaps $80,000 per year results in an investment over $1,000,000 to recoup and then earn a profit on. You will want to retire one day.
The question I have for you now is can you afford to freely hand over that kind of investment to someone else in order for them to profit from it, or should you be repaying yourself for your hard work and high cost of getting where you are today? Just asking.