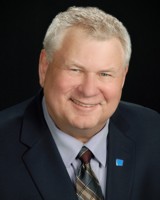 As we baby boomers work our way toward retirement, we need to consider how best to accomplish this final stage of our careers. Most of us have made some mistakes along the way, but we were able to repair most, if any, damage. However, in this last career step, we need to nail it the first time. There is no reset button. We won't be able to repair the damage.
In preparing for retirement, it is critical to work past the transition myths that have been floating around the profession for years, and to learn some of the principles that transition experts have discovered. Consider the myth: "If you're thinking about retiring, bring in an associate so you'll have a built-in buyer when you want to retire." I have seen too many disappointed owners who tried this tactic, only to find out that it seldom works.
When thinking about retirement, we need to understand how dentists are wired. Consider these fundamentals. Associates work for other dentists; they don't buy practices. Buyers buy practices; they do not work for other dentists. If a dentist is wired up to be an associate, he or she is not likely to become a buyer in the near future. When a dentist hires an associate, the owner should not expect that associate to become a buyer when the owner snaps his or her fingers and decides to retire. If the associate does buy the practice, that's fine, but I would not structure a retirement plan that depends on that happening. When you want to sell a practice, search for a buyer, not an associate.
When should you consider adding an associate to your practice? The single criteria for adding an associate is that there is more work than the owner is able or willing to perform - not because you're thinking about selling your practice. If the dentist's (not hygienist's) schedule is booked for three weeks or more, there is likely adequate work to add an associate. If the owner refers out treatment regimes that a qualified associate could perform, that indicates potential production an associate could treat. If an owner wants to reduce his or her schedule, that would contribute further opportunity for associate production. If you cannot demonstrate enough production for an associate to be busy, you should not add one. Few things are more disruptive to a practice - to the owner, patients, and staff - than adding an associate who does not have enough work to support him/herself, only to have that associate leave.
The owner should have a reasonable pro forma of the financial outcome of adding an associate. Both the owner and the associate need to have a realistic outlook as to what to expect financially before entering into any arrangement. We do not start instrumenting a root canal without first measuring the root. Similarly, the same principle should apply to measuring the financial outcome of adding an associate.
I always strongly recommend that a contract be in place before the associate starts to practice. Too many times, it isn't. After an associate starts working in a practice is not a good time to begin negotiating the terms of such an agreement for either party.
In states where a covenant not to compete is enforceable, I strongly recommend including that element. Without a covenant, the production an associate performs belongs to the associate, not the practice owner. I will typically give an initial period of 90 days from the start of the agreement until the covenant begins, since an associate is extremely unlikely to be able to harm a practice during such a short term. If the arrangement doesn't live up to expectations, then the associate is not punished in the process.
Covenants can also be drawn on a graduated basis over a period of several years, starting with a shorter distance and time, and then advancing over a three-year period as the associate becomes more involved with the patients and practice.
Another term that should be carefully crafted in the agreement is the right of first refusal to purchase the practice. If the associate is given a traditional right of first refusal, he or she is able to match any offer from any other prospect who ever makes an offer. The problem with this kind of right of first refusal is that few buyer prospects will want to spend the time, money, and effort on due diligence to generate an offer if they know that someone else can take their offer and step in front of them. This type of right of first refusal can be a poison pill for a seller.
I propose an approach whereby the practice is appraised before the associate begins to work in the practice. This can help determine the financial outlook for owner profitability and associate income, and it also shows the associate what kind of pricing structure to expect in the future when the owner decides to sell the practice. If the associate doesn't think that the pricing structure is fair, he or she may not want to enter into the arrangement to begin with.
At the point when the owner wishes to sell, the associate would be given an updated appraisal price and 30 days to decide if he or she wants to purchase at that price. If the answer is yes, the practice sale is completed. If the answer is no, the owner can then sell the practice to any other party at any other price without the associate having the right to come before another purchaser prospect.
I don't advise giving an associate the option to purchase the practice unless the owner is absolutely sure that at any point in time he or she is financially and emotionally ready instantly to step aside. An option to purchase is different from the right of first refusal. In the right of first refusal, the seller gets to decide when he or she wants to sell the practice. In the option to purchase, the timing of the sale can be determined by the associate.
I strongly advise paying associates on a percentage commission. That is the only compensation method that will always be exactly right. A fixed salary will likely be the wrong amount, and someone will end up unhappy. A commission gives an incentive for associates and rewards them for going above and beyond. It is helpful to offer an advance draw on the commission to help the associate earn a living during the initial two months of entering the practice.
Carefully consider the termination terms. Will there be a covenant if the associate terminates with cause or if the owner terminates without cause? The minimum contract term and how much termination notice shall be given are issues that should be settled in advance. Document issues such as how re-treatment will be handled as well.
Owners should consider an insurance funded buy/sell agreement in the event of their death. A properly crafted buy/sell agreement can instantly solve what could become a very disastrous situation.
Owners can advertise for associates in many venues. Printed media, such as this periodical, reach a wide circulation. There are also many Web sites that owners can use to search for associates. Many transition consultants also offer associate searches and can screen applicants for the owner as well as suggest transition attorneys who can provide effective legal agreements.
If associateships are not researched, structured, or documented properly, they can create difficult problems from the outset, especially when an owner decides to sell. However, carefully documented and structured associateships can provide an owner with freedom, profitability, and security that is otherwise unattainable.