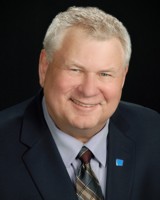 I saw an advertisement in a state journal for the sale of a practice. The ad contained the capital letters "NO BROKERS", which was to me an irresistible invitation to reply.
I told the seller about a dentist who had tried unsuccessfully for two years to sell his practice. He then engaged me to sell his practice, and within three weeks it was sold at our asking price. After the closing, the seller told me he netted more money from the sale after paying my commission than he would have had he sold it himself, which he couldn't do.
Then the buyer told me that the seller had offered the practice to him a year earlier at a lower price, but he didn't think the practice was worth the lower price. After explaining cash flow, risk assessment, and other practice statistics, he decided it was worth the higher price that he paid. This was a win-win situation where the consultant brought true value to the process.
There are advocates of dentists selling their practices privately, but there are benefits in using professional sales consultants that need to be recognized.
Brokers are the best resource for valuing a practice, examining cash flow, market comparables, and asset values to provide a realistic price. Sellers occasionally undervalue their practice, but are much more likely to overvalue their practices, resulting in frustrating experiences for everyone.
Brokers can help save taxes. Brokers can provide suggestions for your attorney and accountant on how to structure the best tax-advantaged sale. We can refer experts having extensive experience in structuring your sale that your accountant and attorney might not have. I have participated in several sales in which the seller's tax savings were larger than the commission they paid.
Brokers can help avoid lawsuits by suggesting language that should be inserted or avoided, protecting both parties from costly disputes. The huge cost of even a successful defense makes a sales commission seem incidental.
Brokers protect your confidentiality. We can provide volumes of financial information while not disclosing your identity. If cash flow doesn't work for a buyer, we end the process and they never knew who you are. We believe your staff and patients should not hear about your intentions from anyone but you.
Brokers help buyers understand the real facts about your practice. A buyer seeing a corporate tax return with a $15,000 loss usually thinks that the practice actually lost money, rather than understanding the $300,000 net the owner actually made. Many buyers will overlook this practice, not understanding what they saw. We provide all financial and practice information and interpretation so that buyers, their accountants, and lenders can clearly understand the true financial value of your practice.
Brokers find the cash. Brokers know where practice financing can be found and where it cannot. We bring the most cash possible to the closing table without wasting time and effort. Brokers know which lenders will loan when 75% of the price is intangible and cannot be collateralized and do not generally require a second mortgage or a spousal guarantee. Without cash there is no sale, and brokers know better than anyone where the cash is.
Brokers give your practice the maximum marketplace exposure. Brokers have access to the most venues, typically having multiple websites and ads in the most read journals. We also have lists of existing buyers for specific areas. While having more access to more buyers than a private seller ever could, we also provide the maximum confidentiality in the marketing process.
Brokers save you money. Comparing the income a seller could have made by treating patients to the lost income from the time they spent trying to sell their practice could pay the sales commission alone.
Brokers bring legitimacy to the sale. Compare buying a used car at an upscale dealership that has inspected the car, checked its damage history, provided an extended warranty, arranged financing, and follow up service to buying from a private seller after inspecting their car after dinner at a stranger's home in the dark. No background, no warranties, no assurances. Perhaps this car is even better than the dealer's offering, but buyers will doubt it and will view the dealership as a safer and more valuable alternative. The same goes for your practice.
So, before putting a "For Sale by Owner" sign on your practice, consider the time, money and security benefits that a professionally assisted practice sale can provide you.