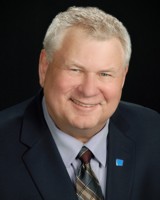 I'm sure we have all read enough expert speculation about the future outcomes of the Covid 19 pandemic from experts who are even more clairvoyant than I. While their logic is impeccable, I think it's quite unlikely that anyone knows what will actually happen as this year unfolds, so I'll spare you any further conjecture.
I will, however, share the hard facts of what is definitely going to evolve from this crisis and explain the opportunities and the failures that will definitely occur. This is not conjecture but rather the inevitable consequences that are coming our way, and each of us will be able to identify ourselves in an outcome category. I will also provide a successful strategy for each category to implement in order to emerge from this crisis in the best possible condition.
Here is what is definitely going to happen. There will be three major financial outcomes from the pandemic and every dentist will fall into one of them. To best understand them, think back to M*A*S*H, that great TV show of years gone by. When multiple casualties arrived at the MASH hospital, the first thing they did was to triage the casualties.
In dentistry, as I'm sure in every other business in the country, the three triage groups that will be emerging from this crisis are as follows.
Practices that are likely to survive, regardless of what support they receive;
Practices that are unlikely to survive, regardless of what support they receive;
Practices for whom immediate help may make a positive difference in outcome.
Group I practices will survive the pandemic with little or no damage and they will continue to operate pretty much as they had before the pandemic. No special help is indicated for this group as it will continue to operate unaffected and need only apply some normal management skills to continue to prosper. If your post-pandemic practice revenues are within 10% of pre-pandemic levels, you would be in Group I. Just work smart and stay on top of the business element and you will be unaffected.
Group II practices are the seriously wounded practices that are not expected to recover, meaning that they will not be able to return to a pre-pandemic cash flow. Their practice cash flow will be insufficient to provide any net income and may not be sufficient to even cover overhead expenses. In a medical situation, these patients would receive morphine to relieve their pain but medical treatment would not be given to them because it would not help. Giving treatment to Group II victims would only result in the loss of more Group III victims that would have been saved had they received that treatment.
If your practice revenues have dropped to the point that you are not able to take a salary of at least 35% of your personal production, you may be in Group II. If you are unable to cover overhead expenses, you are definitely in Group II. Keep on reading though to understand a simple but innovative approach for selling your Group II practice that could not be accomplished any other way.
Group III practices represent the wounded practices that could be cured with an appropriate intervention. These practices are the up to date, technologically equipped offices that need no capital expenditures to move forward. They are modern, attractive offices with an excellent well-trained, in-place support staff and are skilled in the business and financial side of their practices. They have everything they need to be quite successful with the sole exception of enough patients. If your practice revenues have decreased by 20% to 60%, and your practice meets the above criteria for equipment, staff, and technology, and you are still able to cover overhead expenses and pay yourself some amount of salary, your practice is probably recoverable.
Now to be certain, there is only one intervention that I can recommend to revive Group III practices. Just as epinephrine is the only recommended treatment for anaphylactic shock, the merger purchase is the pathognomonic cure for Group III practices. Of course there are other treatments for Group III practices, such as marketing, but that would be similar to administering Benadryl for anaphylaxis. The patient could die before it had time to work.
So why am I so high on mergers? Besides being the best singular cure for Group III practice weaknesses, they also provide a means for Group II practices to recover some value for the owner rather than just closing the doors.
Group II practices only have value if properly packaged and marketed to the appropriate buyer, which is the Group III practice owner. There is no other feasible buyer. It is also possible for the merger purchaser to allow the seller to stay and work while earning income after the sale and still allow the purchaser to make a fair profit after paying all of the extra expenses and debt service.
How does this merger purchase achieve the results we need? The process is quite simple. The Group III practices simply buy Group II practices and absorb the patients of the acquired practice into the purchaser's existing location. The key to the success of this is bringing the patients into the purchaser's office and closing the seller's location. The acquisition of satellite offices is not recommended since that strategy will incur extra fixed and variable expenses and additional stress of running two offices. The merger is the only simple, safe and effective solution.
The merger purchase is an instant solution for the Group III buyers, adding income from the first day. There is no lag in increasing revenues as there is in marketing, and the results are much more profitable, certain and predictable.
Mergers are incredibly powerful cash flow generators, even with the lowest producing practices, because the only extra expenses incurred by the purchaser are the debt service for the acquisition loan and the acquired practice variable expenses, primarily lab, supplies and a slight, if any, salary increase. The extra expenses are no more than 30% of the gross and the debt service is about 10% or less of the gross, so the merger purchaser will realize a net of ~60% of the acquired practice revenues.
The merger results I've observed have been quite surprising. It's not uncommon for a merger buyer to double the revenues of the acquired practice. Adding endo and implants alone will significantly increase the practice.
One of the most impressive traits of the merger purchase is the low risk. If not one single, or even married, patient were to come to the merger buyer's practice, the only expense to the purchaser would be the monthly note payment, which is about 10% of the seller's revenues. Therefore, if the merger buyer lost 90% of the seller's income, he would still break even. I've yet to see this happen in 38 years of observing mergers. I tell merger purchasers that this purchase is safer than their drive home. Seriously.
Another huge advantage of the merger purchase is that the seller's hygienist will pay the payments for you. The seller's hygiene profit, that is hygiene income minus the hygiene salaries, will invariably more than pay the monthly debt service. Another donor to the loan payment is Uncle Sam. He will allow you to deduct and depreciate the entire price of the acquired practice, resulting in real dollar tax savings that amount to taking one third off of the price.
If you're in the triage Group III, give some strong consideration to the very best strategy to restore your practice's lost revenues. It's instant, effective and safe.
If you're in Group II and don't see how your practice can recover, call us at ADS Transitions to enlist our expert support in salvaging a fair value for your practice. We know how to analyze, value, package and market your practice for the best results. And as a service to the profession our consultants are offering a complete merger service for only $19,500 for Group II sellers only who list their practices with us within the next sixty days. The fee is only paid when your practice sells. If it doesn't sell, there is no fee.
Let's survive this dilemma the best we can, and with ADS Transitions on your side, you can be sure you've done the best service for yourself possible.